Con of the Rings 2019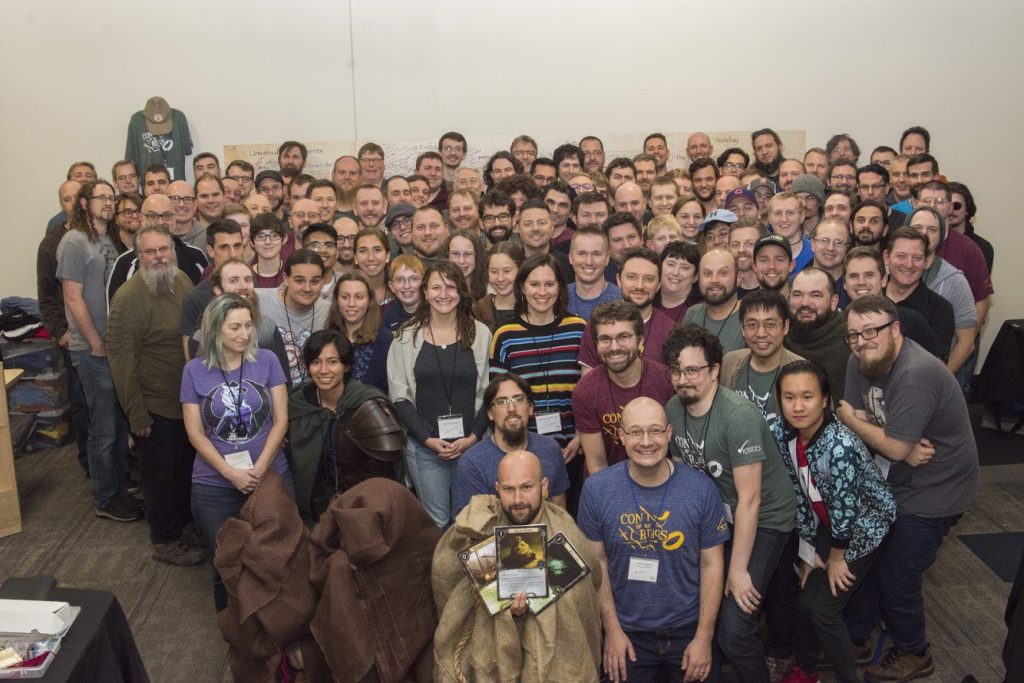 The second annual Con of the Rings event took place October 4-6, 2019 at the Fantasy Flight Games Center in Roseville, MN after a fast sellout. 130 players were in attendance, a 40% increase from the inaugural event in 2018. Highlights included:

Group Extravaganza
Over the course of the weekend, players played the Angmar Awakened and Dreamchaser cycles, unlocking and securing achievements that earned them raffle entries for prize drawings. On Friday night, The Siege of Annúminas served as the climactic quest, with The Battle of Carn-Dûm following on Saturday afternoon and A Storm on Cobas Havens on Sunday afternoon. Play concluded Sunday afternoon with all quest-specific and universal achievements unlocked and completed.

Raffle
From Friday-Sunday, 100+ prizes were given away, including gift card to the Fantasy Flight Games Center, nightmare packs, alternate art hero cards, and full art prints

Swag
Each three-day attendee received two custom laser-engraved deck boxes from Forever Clever Gals. The black box featured the Eye of Sauron and the words "Encounter," while the wood-grain box featured a collage of Free Peoples items and the word "Player." Artwork was courtesy of friend of the convention, @Rolento.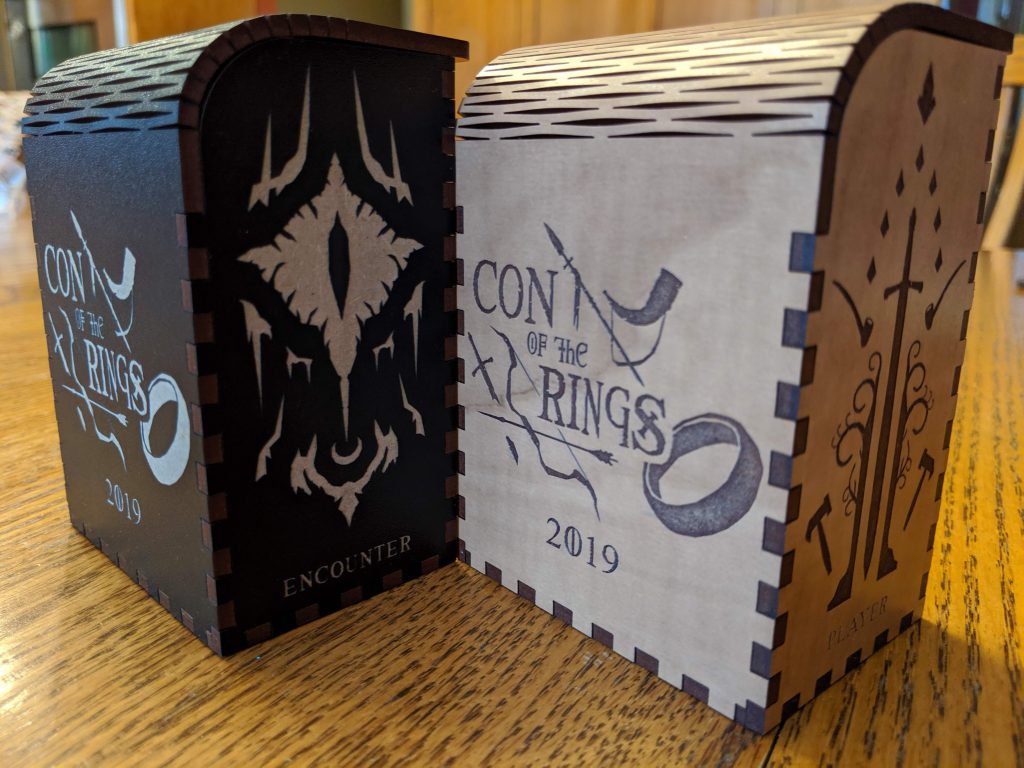 Special Events and Guests
Throughout the weekend, Fantasy Flight Interactive offered demos of the Lord of the Rings: Adventure Game on two PCs and offered prize support. On Friday, Chad Garlinghouse of Cardboard of the Rings hosted a trivia game with prizes. Dave Walsh interviewed lead developer Caleb Grace and former designer Matt Newman on Saturday. Off-site events included a Thursday night meetup at Buffalo Wild Wings and a Saturday night meetup at Joe Senser's Sports Bar and Grill.
Click below for various reports about the 2019 convention:

Cardboard of the Rings podcast 154.5: long con recap with special guests
Vision of the Palantir blog: con recap