Con of the Rings 2018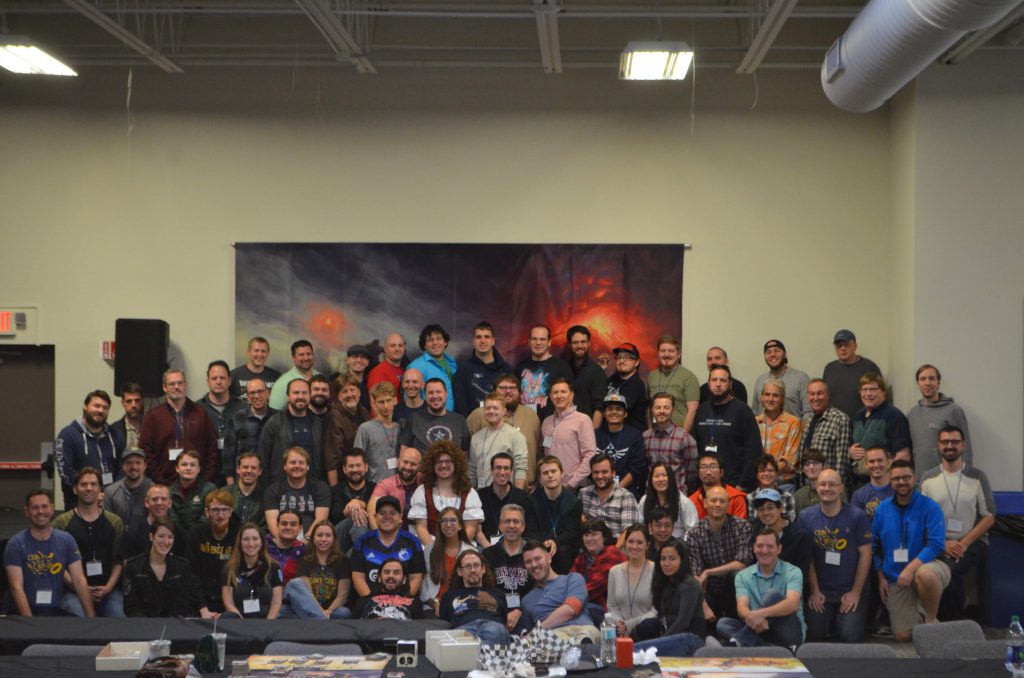 The inaugural Con of the Rings took place October 14-16, 2018 at the Fantasy Flight Games Center in Roseville, MN after a successful Kickstarter sold out of three-day passes. 92 players were in attendance. Highlights included:

Saga Extravaganza
Over the course of the weekend, players played the entire Saga, unlocking and securing achievements that earned them raffle entries for prize drawings. On Friday night, The Breaking of the Fellowship served as the climactic quest, with Helm's Deep following on Saturday and The Battle of Pelennor Fields on Sunday morning. Play concluded Sunday afternoon with The Black Gate Opens + Mount Doom.

Raffle
From Friday-Sunday, 100+ prizes were given away, including gift card to the Fantasy Flight Games Center, nightmare packs, alternate art hero cards, and more exclusive items, like hand-painted doll sets of the Fellowship of the Ring and art prints signed by the artists.

Swag
Each three-day attendee received a custom token box from our friends at The Broken Token, laser engraved with the Con of the Rings 2018 logo. Inside was a complete set of token replacements for the base game, made out of wood, laser engraved, and hand-stained in blue (resources), red (damage), and green (progress). Special thanks to Christian of the Broken Token for his work on these amazing, artistic token sets!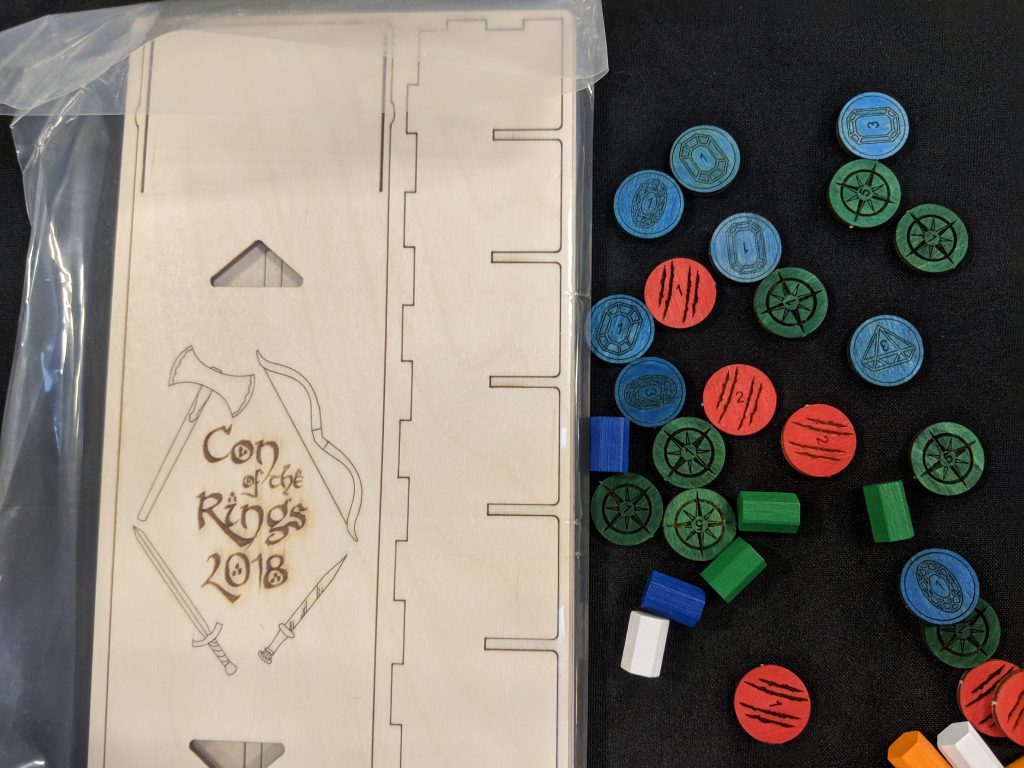 Special Events and Guests
Throughout the weekend, Fantasy Flight Interactive offered demos of the beta version of Lord of the Rings: the Living Card Game on two PCs and awarded the most efficient player with a copy of the Collector's Edition set. Artist Emily Dill was in residence all weekend, selling prints and card backs. On Saturday, Chad Garlinghouse of Cardboard of the Rings hosted a trivia game with prizes, and John Rogers interviewed lead developer Caleb Grace. On Saturday night, the con moved off site to Buffalo Wild Wings for drinks and party games.
Click below for various reports about the 2018 convention:

Fantasy Flight Games writeup by Caleb Grace
Cardboard of the Rings podcast 139.5: long con recap with special guests
Cardboard of the Rings podcast 139: short con recap
Grey Company podcast 65b: long con recap
Vision of the Palantir blog: con recap